Our Partnerships
We proudly partner with fair trade organizations, social enterprises, and nonprofits to source our products made in over 25 countries around the world. Every one of our products represents hope and change to break the cycle of poverty for the artisans, their families, and communities.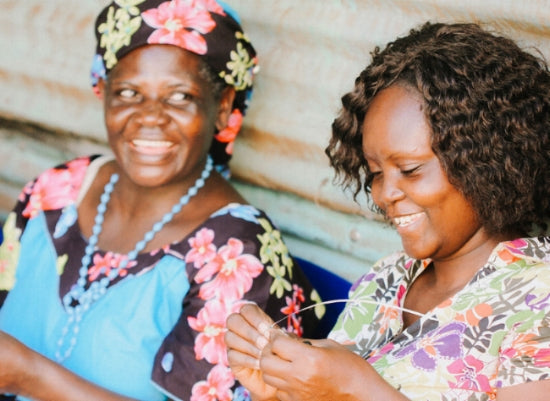 Acacia Creations
Founded in 2007, Acacia Creations works in 12 countries across Africa, Asia, and South America to connect remote artisans with global consumers. They create dignified employment and generate a fair wage through the rich handcraft traditions of a network of artisan partners. In addition, they provide training and give back to communities through education and healthcare initiatives.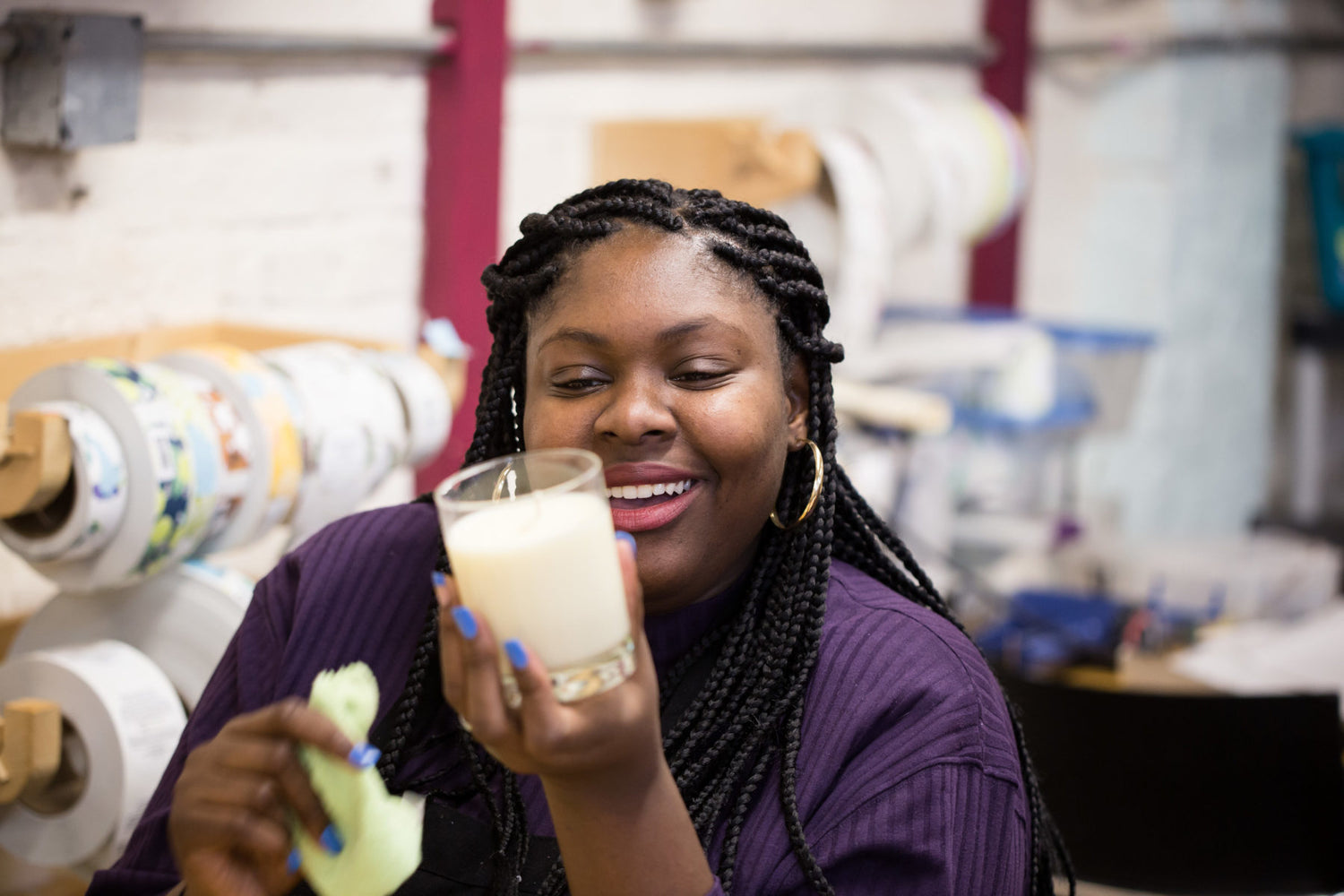 Bright Endeavors
Bright Endeavors is a nonprofit, social enterprise based out of Chicago that provides a training and skills program for young mothers facing poverty and homelessness. Through their 12-week program, these women are empowered to build a successful career path that leads to a bright future for themselves, their families, and their communities.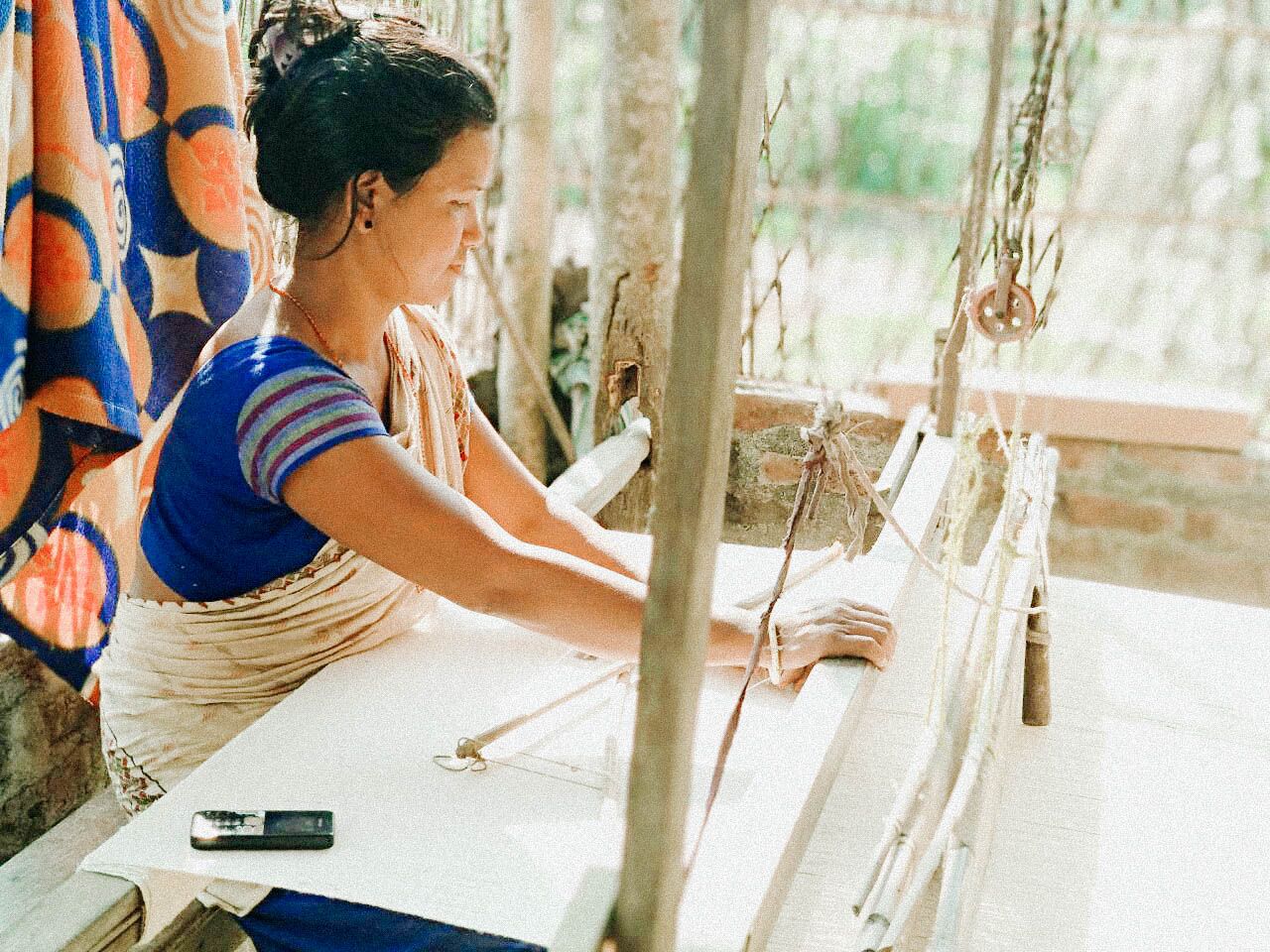 Creative Women
Creative Women is a fair trade certified company committed to creating meaningful and sustainable employment for its artisan partners. They work to ensure the artisan's craft supports the health, education, and economic stability of their families. Currently, they have partnerships with artisans in Ethiopia, Guatemala, and Kenya with recent expansions to Tunisia, Morocco, Burundi, Zambia, and India.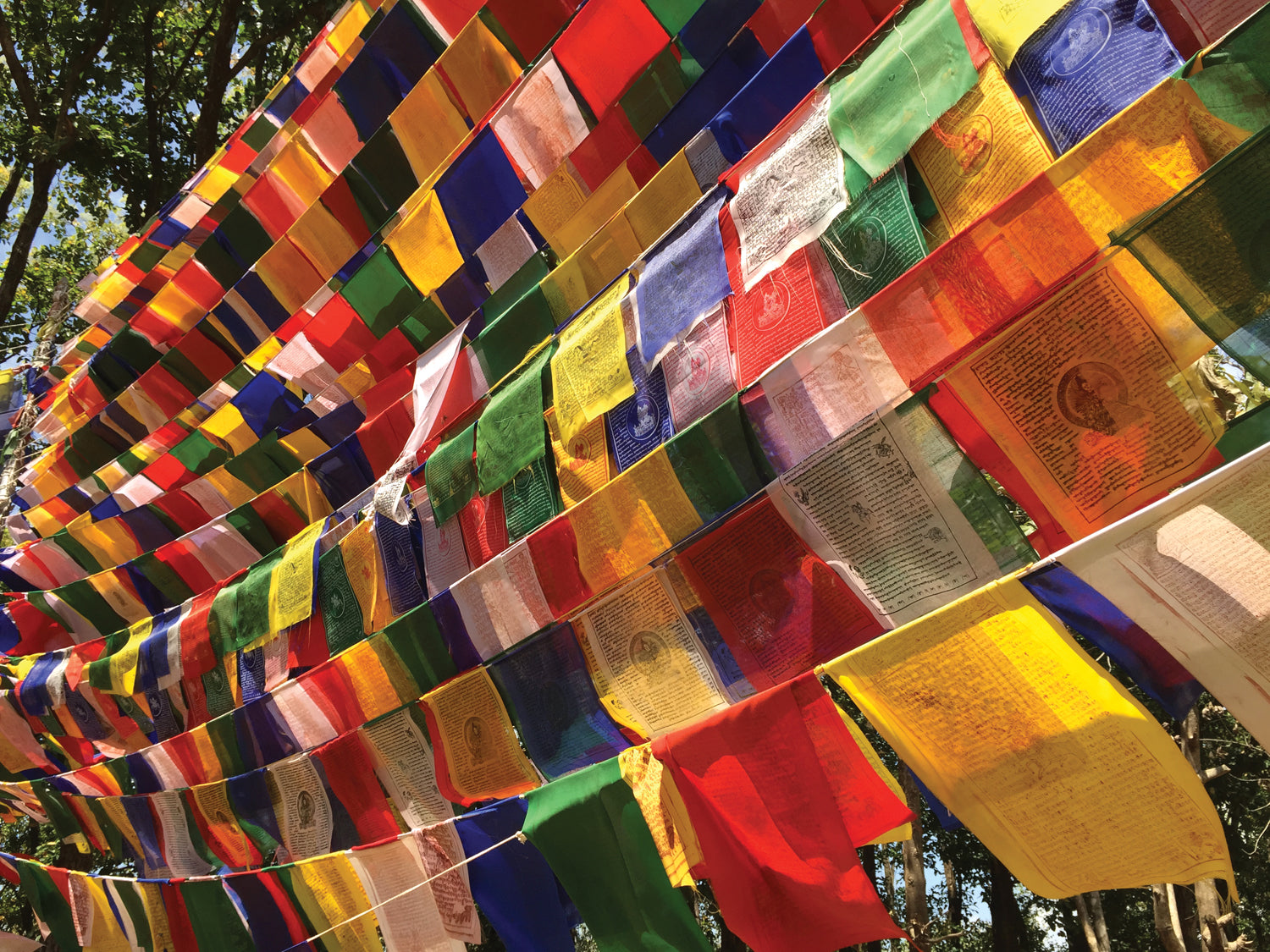 dZi Handmade
dZi has closely worked with over 1,000 Tibetan, Indian and Nepalese artisans for the past 25 years showcasing their beautiful culture through the products they create. As one of the founding members of the Fair Trade Federation, dZi continues to work towards business relationships that are ethical and result in higher wages, and better working conditions for the artisans who produce and manage the products made.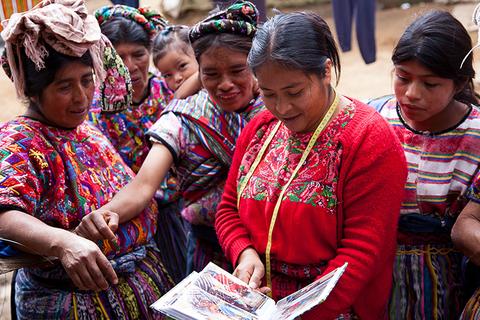 Global Goods Partners
Global Goods Partners began in 2005 and is a not-for-profit social enterprise dedicated to providing sustainable jobs and a fair living wage for their women artisans. They work with over 60 artisan groups in more than 20 countries throughout Asia, Africa, and the Americas. All proceeds are invested to develop sustainable market access, training, and funding to empower their artisan partners to flourish.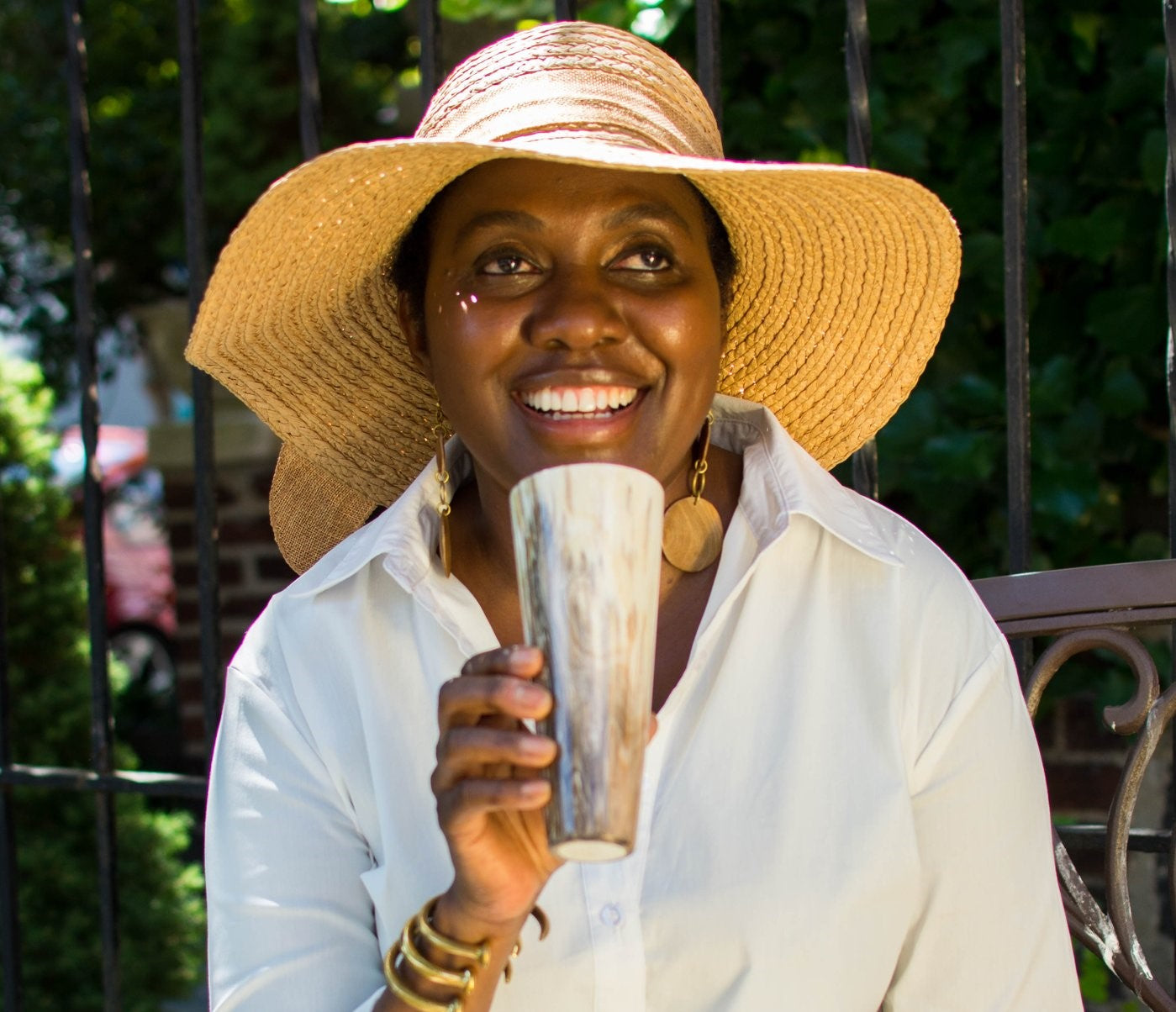 Harkiss Designs
Harkiss Designs is a fair trade company founded in 2011. They work directly with eleven East African artisans in Uganda and Kenya who employ over 300 artisans to create one-of-a-kind home and fashion pieces. Many of the artisans are talented women who are responsible for supporting their entire families. Harkiss provides sustainable, dignified employment so artisans carry on the traditions of their craft and preserve their culture.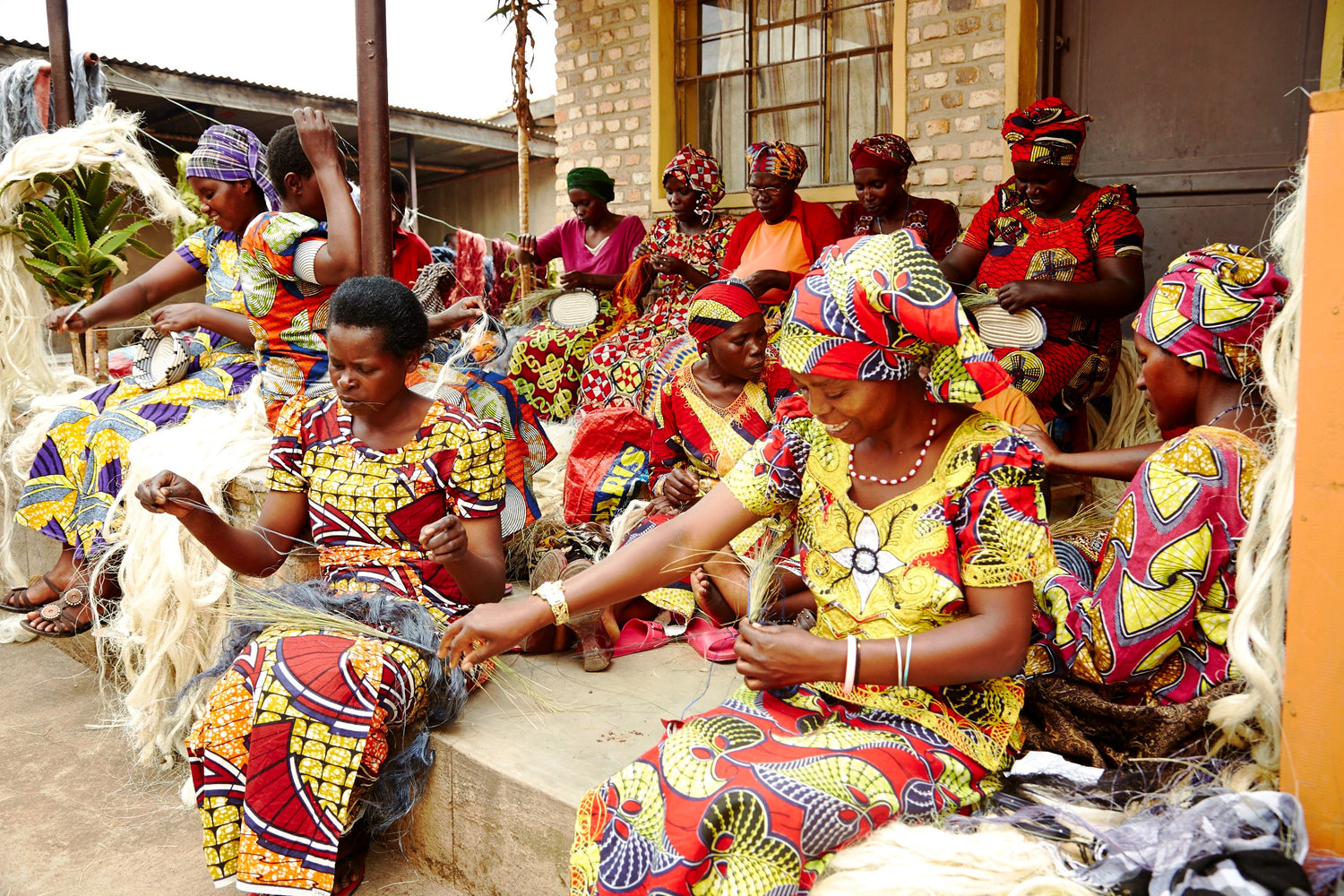 Kazi Goods
Kazi's mission is to create a sustainable future for African artisans and their communities through fair wages and bringing their handcrafted goods to the global market. Each purchase creates an opportunity for the artisans to support their families and work towards self-sufficiency. Kazi provides training to the artisans so that they may work toward advancing their skills while developing new skills as well. Training is also provided to educate on finance, business management, and leadership.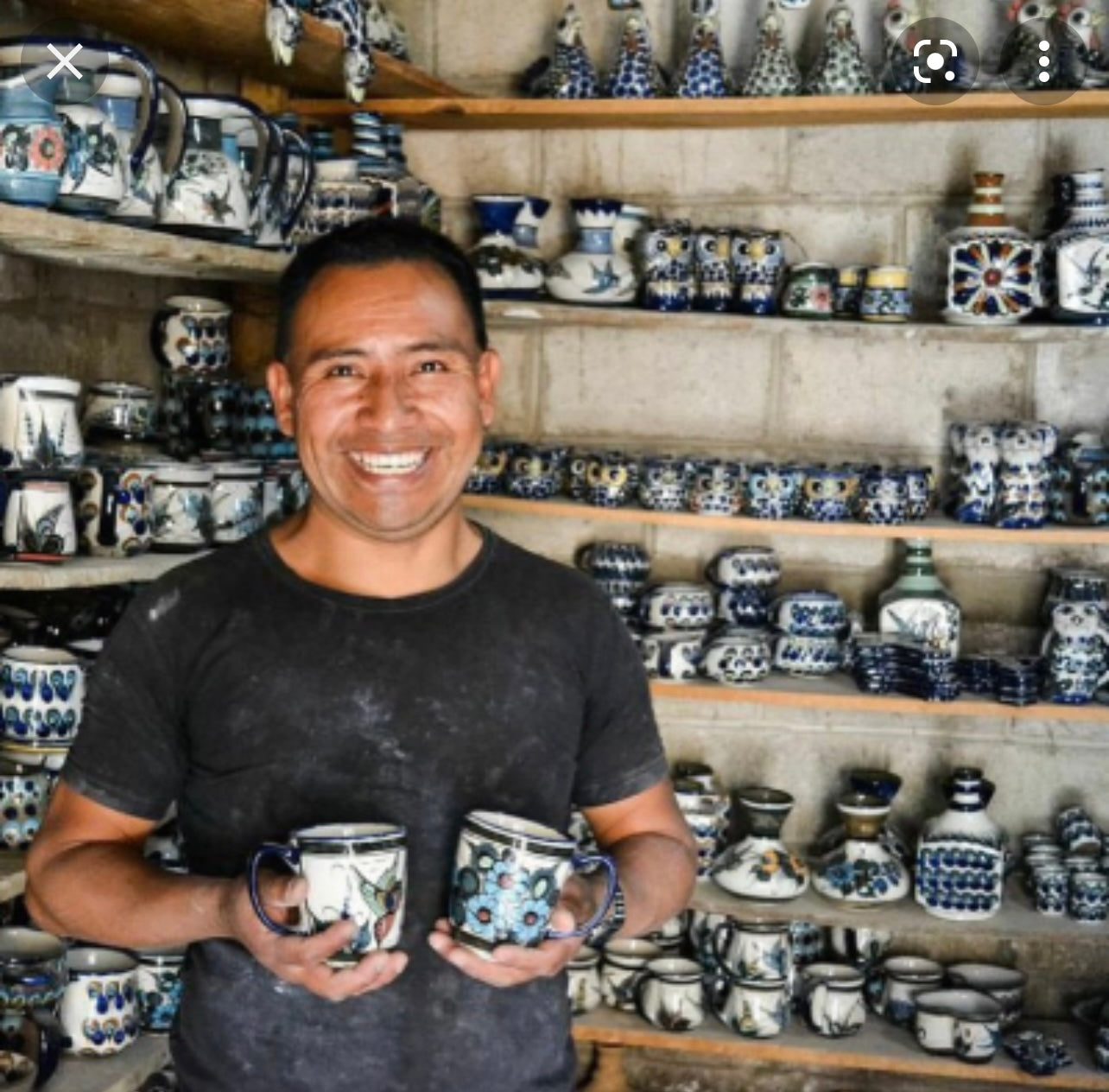 Lucia's Imports
Lucia's Imports began in 2005 and operates according to fair trade principles. They have partnerships with Guatemalan families, artisan groups, and cooperatives. Artisans earn a fair living wage creating high-quality handicrafts and accessories that embrace the traditional Mayan design. Lucia's provides sustainable employment and improves economic well-being by bringing their artisan's partner's products to the global market. They believe that by committing to the principles of fair trade, they can make a difference in the lives of the artisans while sharing and preserving Guatemalan art and culture.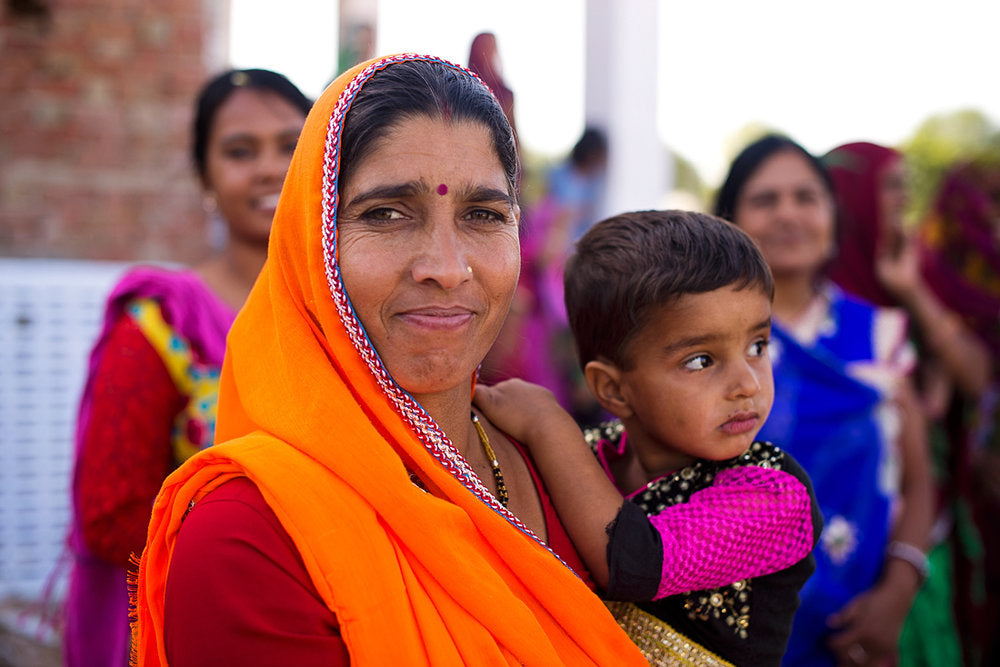 Matr Boomie
Matr Boomie is a fair trade collection from India that began in 2006. Their focus is on helping women and minorities achieve their full artistic and economic potential. Matr Boomie has grown its network to empower 20,000 artisans in 40 partner communities throughout India. A large percentage of Matr Boomie's artisans are women, however, they also partner with artisans in rural and urban communities, smaller artisan groups, and artisans with special needs providing training, and fostering confidence and independence.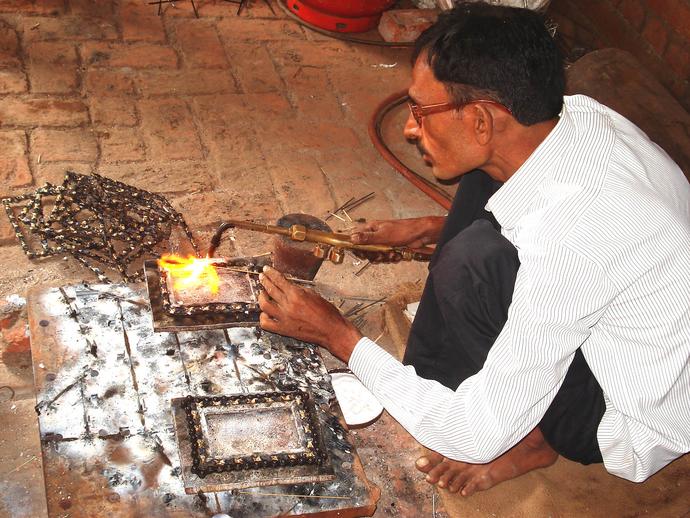 Mira Trading
Mira was founded in 2008 and works to empower women and underprivileged artisans in India. They collaborate and partner directly with artisans to design a variety of ethically and sustainably made home décor. Mira maintains a commitment to improving the overall well-being of the artisans and their families. Through the fair trade model, artisans achieve long-term sustainable employment and economic independence.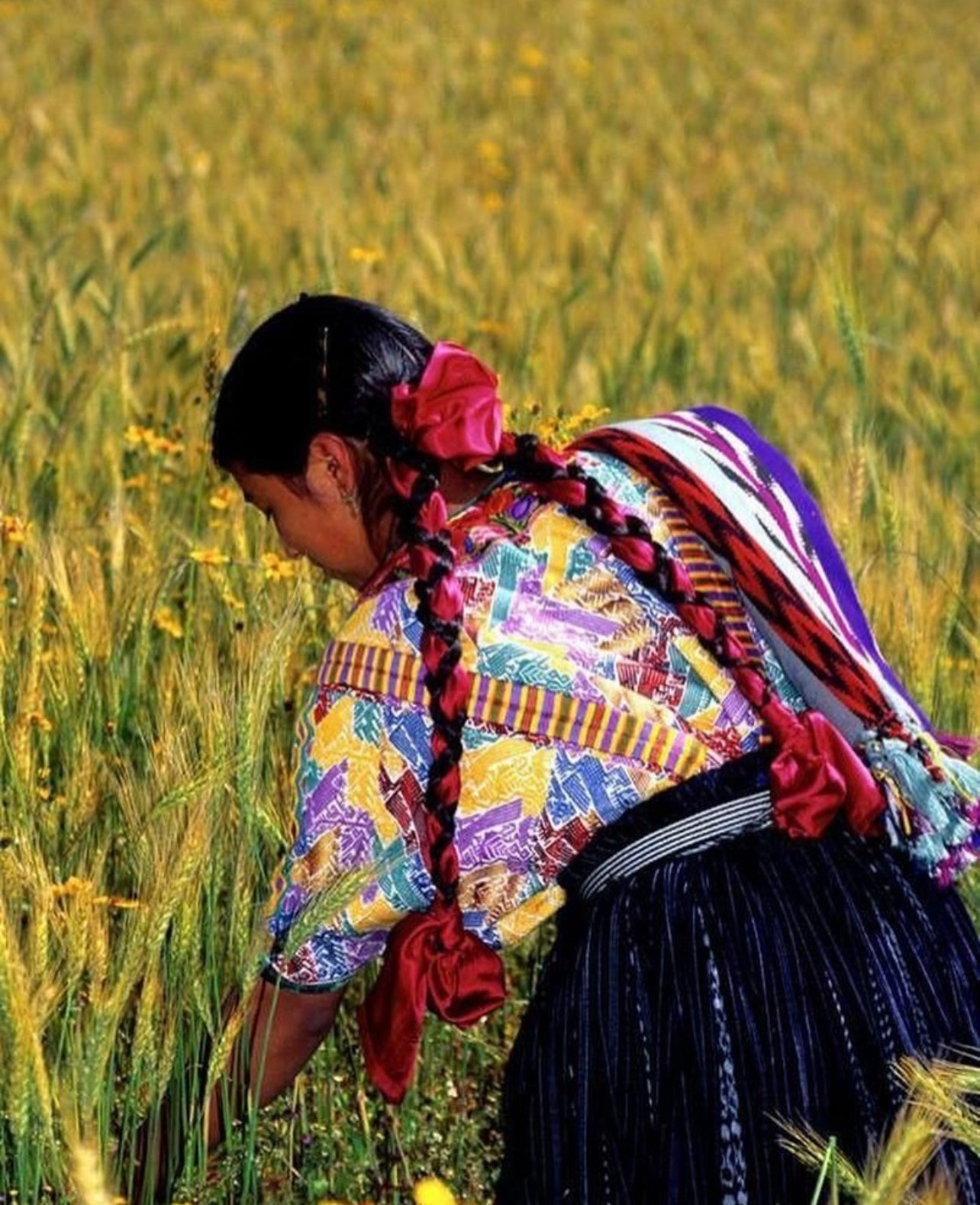 SÄQOfficial
Founded in 2020, SÄQ is an ethical brand of Guatemalan products 100% handcrafted by Guatemalan artisans. SÄQ founder, Ana María was born and raised in Guatemala. It is her top priority to cultivate an environment of transparency and respect with the Guatemalan artisans. Artisans are given the flexibility to make logistical and creative decisions regarding their craft, while providing them with financial and creative opportunities for themselves and their families.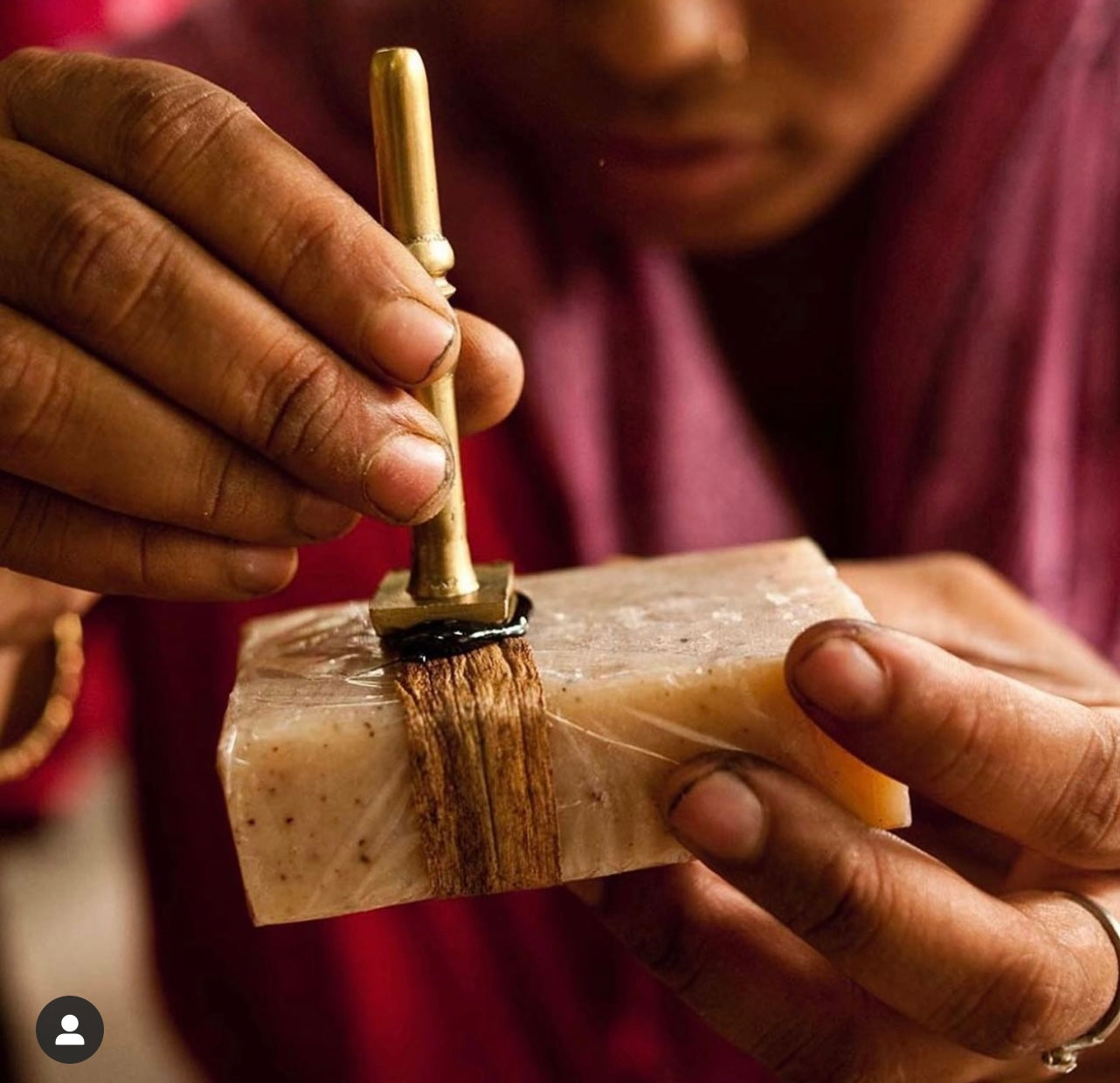 Serrv
Serrv is a nonprofit, and one of the founding members of the World Fair Trade Organization and the Fair Trade Federation. They opened the doors to their first store in 1950 and began by assisting displaced European refugees to trade their handcrafts for income after the Second World War. Serrv's commitment to fair trade principles empowers small-scale global artisans to overcome poverty and build better lives for their families and communities. Since its inception, Serrv has expanded its partnerships to over 24 countries worldwide, and over 8,000 artisans and farmers.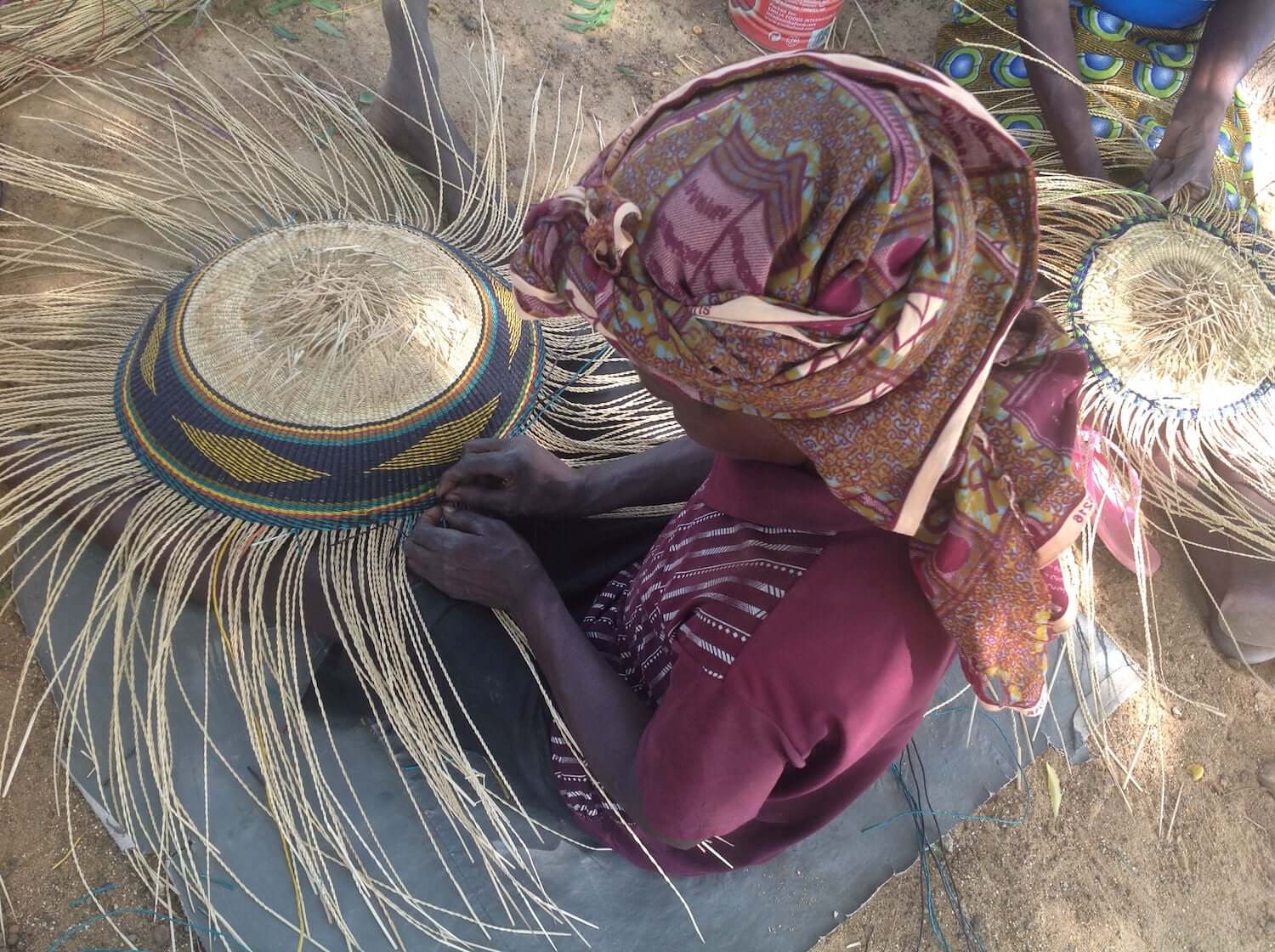 Swahili African Modern
Founded in 1995, Swahili's African network includes individual artisans, export agents, and micro-enterprises in the nations of Kenya, Tanzania, Ethiopia, Mozambique, South Africa, Zambia, Zimbabwe, Lesotho, Uganda, South Sudan, Mali, Nigeria, Ghana, Burkina Faso, and Senegal. Swahili values the hard work of African artisans and believes in the power they possess to be successful. Working with Swahili empowers the artisans to extend their trade opportunities to the global marketplace.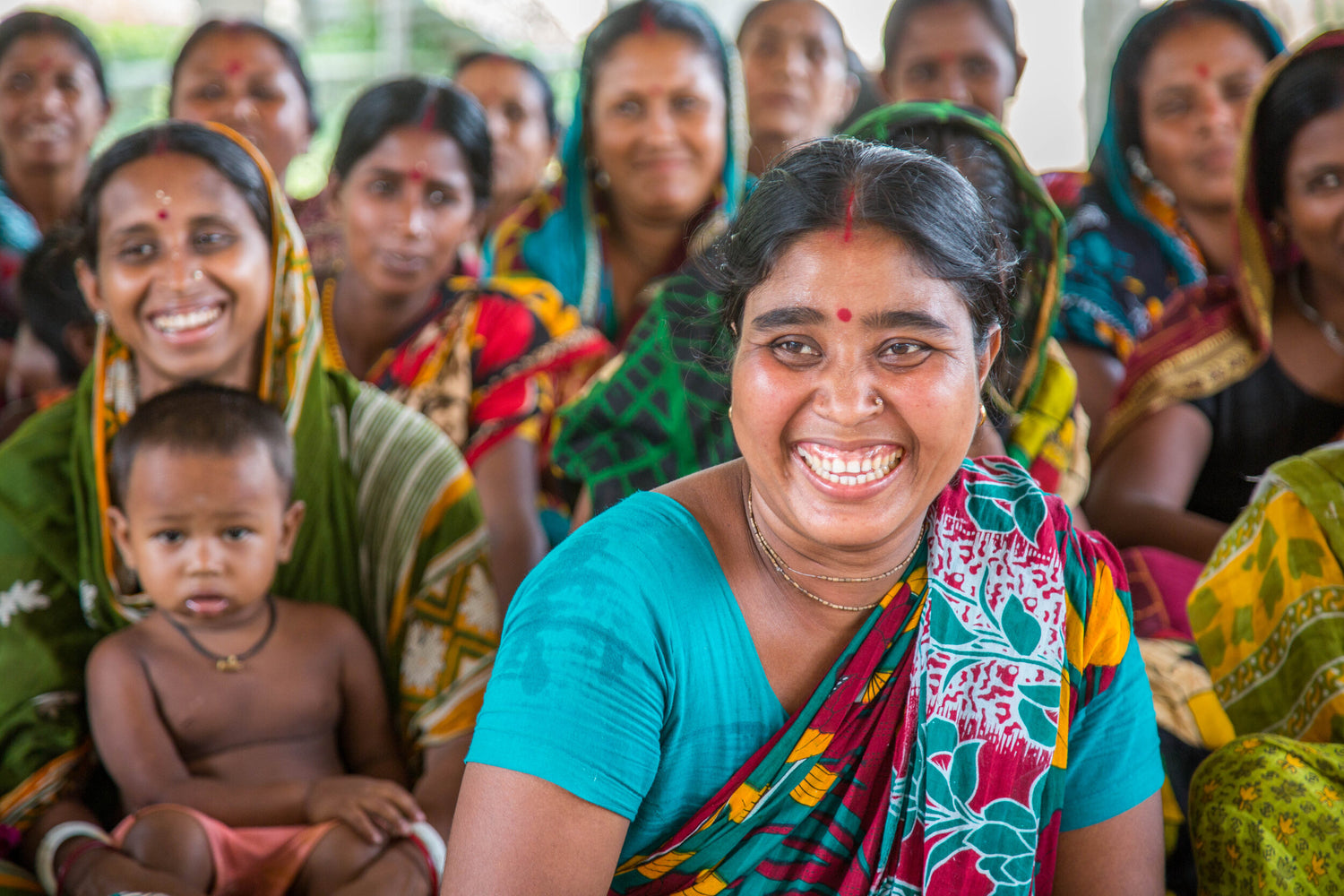 Ten Thousand Villages
Originally named Overseas Needlework and Crafts, Ten Thousand Villages was given its name in 1996. However, it all began in 1946 with a woman named Edna Ruth Byler who visited Puerto Rico. There she met a talented group of women in a sewing group who had little opportunity to sell their work. She was moved to take their pieces back to the United States to sell and then return the money to the group. It was this simple idea that would later launch Ten Thousand Villages and develop into the global fair trade movement. Ten Thousand Villages works to break the cycle of poverty by partnering with over 20,000 artisans in over 30 developing countries.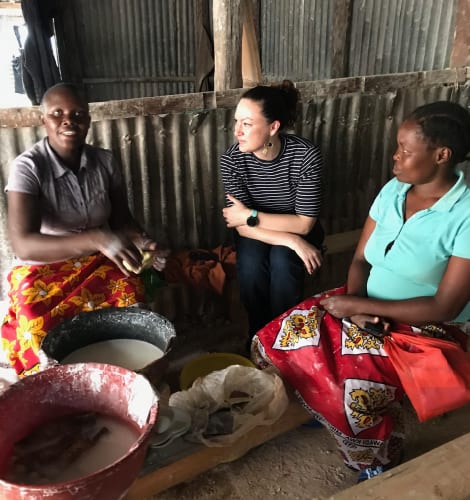 Venture Imports
Venture Imports is fair trade because they care about the people who make their products. They intentionally seek to work with those who are under-represented in their fields, particularly women. Venture values the artisan's many talents and their hard work. The artisans are fairly compensated and are given t interest-free loans so they don't have to borrow from predatory lenders. The artisans are able to work in a safe environment and are treated with dignity. The artisans they partner with are able to work from home, or they can bring their children to the cooperative to play while their mothers work. All of the artisan partner's children are in school—something which is not always the case in a community where school fees are often prohibitive to many parents.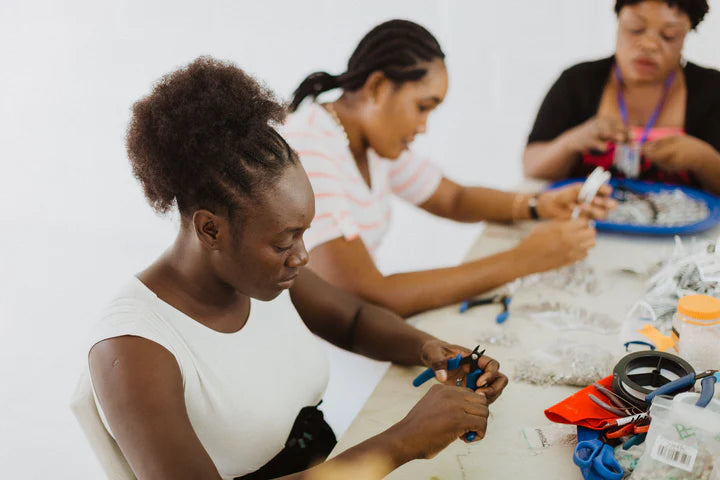 Vibella
The founder of Vi Bella was moved to action after witnessing the impact of a devastating earthquake in the country of Haiti. Vi Bella has grown to provide employment, education, and opportunity to more than 60 artisans in Haiti, Mexico, and right here in the United States. In 2017, Vi Bella expanded even further to acquire the operations of Three Cords Haiti, an amazing job-creation ministry operating in Haiti under the umbrella of The Mission of Hope. The addition of these 24 artisans has expanded the impact of Vi Bella as well as the product lines. They now offer gorgeous, hand-sewn items by these talented artisans, many of whom are amputees or deaf.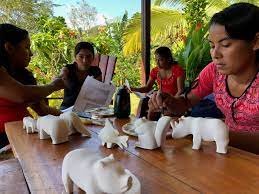 Women of the Cloud Forest
Women of the Cloud Forest has been working in fair trade since 2001. They have direct, long-term relationships with small family workshops and cooperatives in Nicaragua, Costa Rica, Ecuador, and Peru. In addition to placing consistent orders with their artisan partners, they provide business training and product development/design and offer no-interest micro-loans and direct grants for workshop capacity building. This holistic approach to business enables their artisan partners to grow their businesses and access new markets without creating cycles of dependency.